2018放假安排出来后小伙伴儿们纷纷研究请假攻略
俗话说的好只要搞定老板又胆大分分钟给休个寒暑假
After the release of 2018 holiday plans, you buddies are engaging in various strategies of asking for leave. Just as the saying goes, sucking up to your boss and being bold, you will surely get a leave as long as the Winter/Summer vacation!
可是
如何在夏末初秋这种气温适宜又错开暑假高峰的绝佳旅游时段浪的飞起又省钱变成了技术活.
However, by the turn of Summer and Autumn, pleasant climate and avoiding of Summer vacation create the best time for traveling. And, having a good trip while saving money is a skilled task.
贴心如小乐
这就双手奉上该时段从武汉出发的打折机票信息以及国内景点优惠信息
保证男票/女票心中的贤惠girl/boy就是你!!
Xiaole as Your Intimate Guide.
You'll get: information concerning discounted flight tickets in Wuhan during this holiday period and information about preferential prices of scenic spots at home.
With these deals, you'll definitely be a thoughtful girl/boy in your lover's mind.
武汉出发的特价机票信息

Discounted flight info in Wuhan
武汉 –曼谷
Wuhan – Bangkok单程最低:508¥
One-way Ticket (Min.): 508 RMB

 
无论你是第几次去到

曼谷

,都会被它的新面貌吸引。作为一个五光十色的旅游城市,曼谷实在担得起"天使之城"的美名。你能在大皇宫、卧佛寺等知名景点中感受到佛国人民的善意,也能在时尚咖啡吧Blue Whale Café、The Jam Factory,以及类似Thailand Creative & Design Centre这种创意孵化基地中。了解到日新月异的城市面貌和层出不穷的创意产业里,年轻与盛放自由气息的曼谷。
Reasons For Recommendation
On the one side, you may witness the kindness of the local people in the Grand Palace, the Temple of the Reclining Buddha (Wat Pho) and the like. On the other side, in the modern cafe bars, such as Blue Whale Café and the Jam Factory, and the Creative incubation base, such as Thailand Creative & Design Centre, you may have a glance of a young and free Bangkok for its ever-changing urban appearance and ever-increasing creative industry.No matter how many times you have visited Bangkok, you will surely be attracted by its refreshed look again.  As a beautiful tourism city, it deserves the reputation of a "City Of Angels".
武汉 –清迈
Wuhan – Chiang Mai单程最低:633¥
One-way Ticket (Min.): 633 RMB
清迈的发达程度仅次于首都

曼谷

,以玫瑰花最为著名,有"北国玫瑰"的雅称。因为曾长期作为泰王国的首都,它至今仍保留着很多珍贵的历史和文化遗迹。城区内代表着泰北灿烂历史文化的古老寺庙,如契迪龙寺、双龙寺,还有著名的蒲屏皇宫以及素贴山,都是不容错过的清迈必打卡景点。
Reasons For Recommendation
Chieng Mai is second to the capital Bangkok in terms of development level and boasts an elegant name of "Rose City in the North" for its famous roses.  As it used to serve as the capital of the Kingdom of Thailand, there are quite a few precious historical and cultural relics there.Here are some scenic spots that you'd better not miss: the ancient temples embodying splendid history and culture of Thailand, such as Wat Chedi Luang and DoiSu Thep, and the well-known Phu Ping Palace and Wat PhraThat.
武  汉 –普吉岛
Wuhan – Phuket单程最低:649¥
One-way Ticket (Min.): 649 RMB
普吉岛

是泰国最大的海岛,也是泰国最小的一个府。作为一个被海洋环抱的小岛,以种类繁多的水上娱乐项目出名。像不需要任何技术的活动,如水上摩托车、独木舟、水上拖伞、香蕉船等比较适合新手玩家。另外,世界知名的潜水活动也超受欢迎。海水清澈,海洋生物种类多样,潜到水中观光是最好的游乐方式,不过,一定要在教练的陪同下安全进行哦!
Reasons For Recommendation
Phuket Island, as the largest island and the smallest changwat in Thailand, is famous for a variety of water entertainment activities, such as skill-free water scooter, dugout canoe, parasailing and banana boat applicable to novice players.Furthermore, it is a famous home for diving.  While diving, you will pleasantly enjoy clear seawater and unexpectedly meet various species of marine organisms. Please do diving accompanied by the coach for the sake of safety.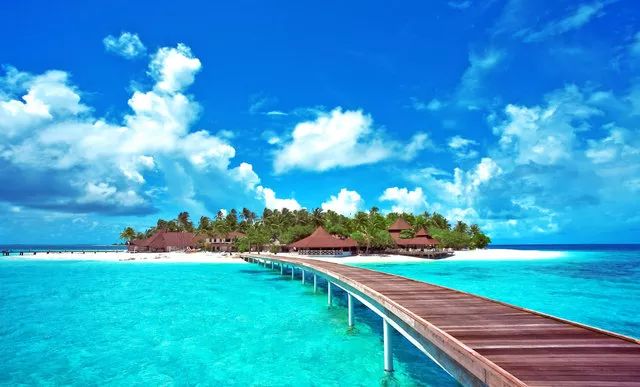 武汉 –哥打京那巴鲁
Wuhan – Kota Kinabalu 
单程最低:564¥
One-way Ticket (Min.): 564 RMB
马来西亚
沙巴州,距离中国并不遥远,甚至可以说与中国相邻,沙巴州首府亚庇(哥打京那巴鲁)西面就是南中国海。哥打京那巴鲁,简称哥市。哥市最有名的州立清真寺,因建在一个人工湖上,天气晴好的时候倒影在水上清晰可见,又被称为水上清真寺,是西亚最美以及最大的清真寺之一。
必游景点: 信号山瞭望台、沙巴博物馆、州立清真寺、大花草信息中心、阿卢岬海岸、陈年火车之旅
Reasons For Reasons For Recommendation
Kota Kinabalu (Jesselton), capital of Sabah, Malaysia – an arguably neighbor of China, nestles on the east of South China Sea.Kota Kinabalu, Koat for short, boasts a state-owned mosque, the most famous mosque in the locality and one of the most beautiful and the largest mosques in West Asia. On a fine day, the mosque, standing in an artificial lake, has its image inverted in the water visibly, thus titled as Floating Mosque.
武汉 –吉隆坡
Wuhan – Kuala Lumpur
单程最低:678¥
One-way Ticket (Min.): 678 RMB
作为

马来西亚

的首都,吉隆坡既有现代大都会的气派,也有古旧的风格。有人说它像北京,因为有高楼林立,有现代化都会的豪华与气派;有人说它有旧上海的味道,因这里保留着南洋风格的老屋和殖民地西式建筑;也有人说它像香港,可以在一座座宏大华美的购物广场里面,享受血拼购物的快感和狂喜。
必游景点:国家清真寺、吉隆坡唐人街、吉隆坡塔、云顶高原、吉隆坡飞禽公园
Signal Hill Observatory, Sabah Museum, State Mosque, Rafflesia Information Center, Ah Lou Cape Coast and travel by classical train
武汉 –新加坡
Wuhan – Singapore
单程最低:674¥
One-way Ticket (Min.): 674 RMB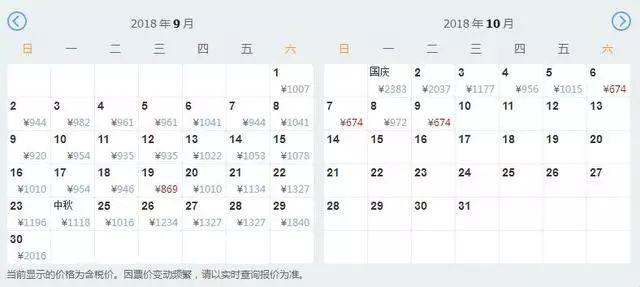 作为全球最为富裕的国家之一,

新加坡

最大的亮点是在城市保洁方面的成绩斐然,如此才有"花园城市"的美称。城市的道路两旁树木成荫,街头到处是小花园、小草坪,花香草绿,空气清新,是一个小巧美丽、整洁绿色的花园都市。不仅如此,新加坡还是美食之都,可以尝到世界各地的佳肴。除了中式、马来式、印度式,还有法国、意大利、英国等欧洲菜。另外,品类繁多的下午茶以及夜宵,也是吃货必做功课。
必游景点:鱼尾狮公园、水牛车、小印度、圣淘沙岛、环球影城、新加坡夜间动物园、新加坡植物园、新加坡乌节路
Reasons For Recommendation
As one of the richest countries, Singapore highlights its outstanding sanitation achievements, thus known as "Garden City".  To be specific, Singapore, small and beautiful, clean and green, bristles with trees along the streets and small-sized gardens and lawns scattering in corners.Moreover, you may taste different kinds of delicacies throughout the world in Singapore, a city of gastronomy as well, including Chinese, Malaysian and Indian food as well as French, Italian, British and other European food.  And as foodies, you may not miss varieties of afternoon tea and midnight snack.
Merlion Park, Chinatown, Little India, Sentosa Island, Universal Studios Singapore, Night Safari, Singapore Botanic Gardens and Orchard Road
武汉 –马尼拉
Wuhan – Manila单程最低:833¥
One-way Ticket (Min.): 833 RMB
菲律宾首都

马尼拉

,被认为是亚洲的纽约,中西方文化在这里交融,质朴却又奢华,地处亚洲却又十分欧化。在马尼拉,游客可以感受到古老欧洲的庄严,西班牙文化的精髓,浓郁的宗教文化。这一切都会让人恍如身处欧洲。
必游景点:马尼拉大教堂、圣奥古斯丁教堂、西班牙王城、黎刹公园、马尼拉湾、SM购物中心
Reasons For Recommendation
Manila, capital of the Philippines, integrates eastern and western cultures, both plain and luxurious, thus known as "New York" in Asia.There, you may experience solemnity of ancient Europe, essence of Spanish culture and profoundness of religious culture,  just as that you were in Europe.Recommended Scenic Spots
Manila Cathedral, St. Agustin Church, Intramuros, Rizal Park, Manila Bay and SM Mall
武汉 –宁波
Wuhan – Ningbo单程最低:250¥
One-way Ticket (Min.): 250 RMB
宁波

历史悠久,是具有7000多年文明史的"河姆渡文化"的发祥地。唐代,宁波成为"海上丝绸之路"的起点之一,与扬州、广州并称为中国三大对外贸易港口。作为全国历史文化名城,浙江的三大经济中心之一。山清水秀、文化荟萃,城隍庙的小吃还有三江边的夜景是宁波最让人流连忘返的城市名片。
必游景点:老外滩、东钱湖、天一阁博物馆、溪口风景区、前童古镇、浙东大峡谷、杭州湾国家湿地公园
Reasons for Recommendation
Ningbo, with a long history, stands as the birthplace of 7,000-year "Hemudu Culture".  In the Tang Dynasty, Ningbo served as one of the starting cities of the "Maritime Silk Road". Also, it has developed into one of top three seaports for foreign trade, followed by Yangzhou and Guangzhou.Moreover, it is known as a famous historic and cultural city and one of three economic centers in Zhejiang Province. The picturesque scenery, profound culture, special snack in the City God Temple and Night Scene Sanjiang River, all are so attractive that you are even reluctant to leave.Recommended Scenic Spots
The Old Bund, Dongqian Lake, Tianyige Museum,  Xikou Scenery Spot, Qiantong Ancient Town, East Zhejiang Grand Canyon and Hangzhou Bay National Wetland Park
                                                                 武汉 –福州
Wuhan – Fuzhou单程最低:300¥
One-way Ticket (Min.): 300 RMB
福州

背山依江面海,气候宜人,有榕城、温泉城之雅称。作为中国优秀旅游城市,名山、名寺、名园、名居繁多,兼具滨江滨海和山水园林旅游城市风貌。9月-次年1月是福州最好的旅游季节,届时这里阳光明媚,树木常青,一派南国风光,还有诱人的温泉。
必游景点:海坛岛、西禅古寺、乌石山、金山寺、福州西湖公园、福州国家森林公园
                                                                武汉 –厦门
Wuhan – Xiamen单程最低:330¥
One-way Ticket (Min.): 330 RMB
这个秀丽清新的城市,空气和阳光都很好。

厦门

大学的校园整洁优美,鼓浪屿有很多特色店铺,都是可以去看看的。这儿给人的第一印象就是街道很干净,慢节奏的生活很惬意。海鲜不错,当地小吃也很棒。9-10月这个时间段,此地天气清爽、温度宜人,很多专属厦门品种的花也主要在这个季节开放。
必游景点:鼓浪屿、厦门大学、南普陀寺、曾厝垵、胡里山炮台、五老峰
Reasons For Recommendation
Xiamen, a fine city, is endowed with fresh air and bright sunshine.  You may roam around neat and beautiful campus of Xiamen University, or stroll among distinctive stores in Gulangyu Island. The first impression on Xiamen lies in clean streets and slow-paced life.  Moreover, it has delicious seafood and local snack.The period, September ~ October, is characterized by invigorating weather, pleasant temperature as well as Xiamen-featured blossoms.
Recommended Scenic Spots
Gulangyu Island, Ximen University, South Putuo Temple, Zengcuoan, Ancient Fort at Huli Hill and Wulao Peak.
武汉 –三亚
Wuhan – Sanya
单程最低:405¥
One-way Ticket (Min.): 405 RMB
作为一个黎、苗、回、汉多民族聚居的地区。

三亚

拥有被无数城市嫉妒的清新空气,柔和海滩。在沙滩悠闲散步、沐浴傍晚温和阳光,在海边玩耍,在雨林里面呼吸健康,欣赏自然奇观,一切都是那么令人享受。
最重要的是,三亚一年300天以上都是晴天,阳光明媚,气候温和适宜,永远都是出行的首选。
必游景点:蜈支洲岛、天下第一湾"亚龙湾"、呀诺达热带雨林、大东海、南山寺、大小洞天风景区、天涯海角
Reasons For Recommendation
Sanya is a cluster region housing such nationalities as Li, Miao, Hui and Han.  The fresh air and soft beach are unique assets of Sanya. There you may take a walk in the beach, soak up the moderate sun at nightfall, play along the coast, breath fresh air in the rain-forest and enjoy natural wonders.What is most attractive is that Sanya may have more than 300 fine days with bright sunshine and comfortable climate making it your go-to holiday destination.
Recommended Scenic Spots
Wuzhizhou Island, Yalong Bay, Yanoda Rain-forest, Dadonghai Scenic Spot, Nanshan Temple, Sanya Dongtian Park and Tianya Haijiao
武汉 –海口
Wuhan – Haikou单程最低:415¥
One-way Ticket (Min.): 415 RMB
迷人的碧海蓝天,旖旎的海底世界,茂密的热带丛林,传奇的少数民族风情,奇特的火山地质遗迹,这些都是海南作为休闲度假首选之地的原因。
但每年5至10月是

海口

的雨季,尤其9月,是降雨高峰期,所以选择10月中下旬出发比较明智。
Reasons for Recommendation
The fascinating sea and sky, charming underwater world, thick tropical jungle, magical minority folk-custom and distinctive volcanic geological relics are all contributors driving you to choose Hainan as your first choice for holiday.Note that its rainy season lasts from May to October, especially September featuring rainfall peak. Hence, you are suggested to arrange your trip there in mid-to-late October.Recommended Scenic Spots
Qilou Ancient Street, Holiday Beach, Volcano Geological Park and Temple of Five Lords
武汉 –珠海
Wuhan – Zhuhai单程最低:420¥
One-way Ticket (Min.): 420 RMB
珠海

山清水秀,海域广阔,有一百多个海岛,所以有"百岛之市"的美称。这里气候宜人,宁静、休闲是人们对它的第一印象。
美丽的珠海全年温暖湿润,冬天不冷,夏天也不会特别热,再加上清新的空气和整洁的城市环境,一年四季都让人流连忘返。错开雨季,建议10-11月前往,这是最佳旅行时间。
必游景点:长隆海洋公园、外伶仃岛、东澳岛、御温泉、圆明新园
Reasons For Recommendation
Zhuhai, quiet and relaxing, is naturally endowed with picturesque scenery, vast waters and 100-odd islands, thus known as "City of Islands".Moreover, it boasts such pleasant climate, namely, warm, wet and temperature-moderate all through the year, fresh air and clean urban environment that you may enjoy yourself so much as to forget to leave.  It is advisable to travel in October and November, avoiding the rainy season.
Recommended Scenic Spots
Chimelong Ocean Kingdom, Wailingding Island, Dong'ao Island, Zhuhai Yu Hot-spring Resort and New Yuanming Palace
武汉 –青岛
Wuhan – Qingdao单程最低:325¥
One-way Ticket (Min.): 325 RMB
青岛

气候宜人,春秋时节温暖湿润,夏季气温保持在20-28℃左右,凉爽舒适。旅游黄金季节从3月末一直可以持续到11月初,尤其是8月下旬,海水温暖,是海滨旅游的黄金季节。沙软滩平,海岸曲折,海景一级棒。另外,山险峰秀的崂山,造型别致的欧式建筑八大处;市区别具韵味的宗教建筑及名人故居,都让这个城市拥有别样的美好。
必游景点:崂山风景区、第一海滨浴场、奥林匹克帆船中心、八大关风景区、栈桥风景区
Reasons for Recommendation
Qingdao embraces pleasant climate featuring warm and wet spring and autumn, and cool and comfortable summer with temperature remaining within 20~28℃.  Golden season for tourism lasts from late March to early November, especially late August when the seawater is warm.Furthermore, it boasts wonderful seascape thanks for soft and flat beach, and winding coastline.  In Qingdao, you may also enjoy unique beauties, such as steep Laoshan Mountain with magnificent peaks, Badaguan Scenic Area full of distinctive European architectures as well as characteristic religious buildings and former residences of celebrities in urban area.
Recommended Scenic Spots
Laoshan Mountain Scenic Spot, the Great Bathing Beach, Olympic Sailing Center,  Badaguan Scenic Area and Zhanqiao Scenic Spot
武汉 –上海
Wuhan – Shanghai 单程最低:320¥
One-way Ticket (Min.): 320 RMB
上海

是中国仅次于香港的著名"购物乐园"。昔日的上海烙印着 "十里洋场"的繁华,讲述着旧上海滩的浮华旧梦。
今日的上海,以浦东开发开放为代表,日新月异的都市面貌使它成为展示中国经济发展和改革开放新成就的窗口。特别是2015年上海迪斯尼乐园开园后,它又增添了一丝别样的梦幻童趣。
至于9至11月期间的上海,秋意浓浓,除了游玩,此时最是不能错过品尝膏足肉美的大闸蟹。
Reasons For Recommendation
Shanghai is a famous shopping paradise, second to Hong Kong in China.  Shanghai witnessed flashy prosperity in olden days.
Today, it also sees progress by leaps and bounds with Pudong opening to the outside world as the outset and develops into a driver propelling economic growth of China and creation of new achievements in reform and opening-up.  In 2015, Shanghai Disney Resort was put into service, adding a share of fantasy to Shanghai.During September to November, Shanghai embraces an invigorating autumn climate when you may enjoy feast not only for your eyes but also for your taste buds due to delicious hairy crabs.
Recommended Scenic Spots
Oriental Pearl, the Bund, City God Temple, Yuyuan Garden, Shanghai Wild Animal Park and Shanghai Disney Resort
必游景点:东方明珠、外滩、城隍庙、上海豫园、上海野生动物园、上海迪士尼
Tips:
自2018年6月6日起,上海迪士尼乐园采用三级票价结构,分别为:平日、高峰日和假期高峰日。
平日门票价格为399元人民币。需求较高的高峰日(包括暑假、周末和大部分节假日)的门票价格为575元人民币。需求更高的两个假期高峰日(即春节和国庆节假日)的门票价格为665元人民币。

Shanghai Disney Resort will adopt 3-tiered pricing system, namely, prices for common days, peak days and holidays respectively as of June 6, 2018. Price for common days: 399 yuan
Price for peak days with extensive visits (including summer vacations, weekends and most of statutory holidays/festivals): 575 RMB  Price for two peaks with highly extensive visits (including Spring Festival and  National Day Holiday): 665 RMB 
武汉 – 广州
Wuhan – Guangzhou单程最低:370¥
One-way Ticket (Min.): 370 yuan
广州

作为中国最发达的城市之一,交通还算方便。好玩的地方也超多,珠江夜景很漂亮,上下九步行街值得一看。最值得一提的是,广州的小吃众多,早茶和粤菜都很有特色,最是能满足吃货们。而作为一个潮湿多雨的城市,它的夏季稍稍炎热;秋季温度适宜,凉爽多风,好天气可持续到11、12月份,最适宜于旅游,因此9至12月是旅游的最佳季节。
必游景点:白云山、广州塔、白水寨风景区、长隆旅游度假区、陈家祠、沙面
Reasons For Recommendation
Guangzhou is deemed as one of the most developed cities in China, with easy traffic. There, you may enjoy the night scene of Pearl River, wander around Shangxiajiu Pedestrian Street and go to explore the other interesting places.  What's more attractive is that Guangzhou is the paradise of foodies due to its varieties of snacks, morning tea and Guangdong cuisine.As a rainy city, it is relatively hot in summer while cool and windy in autumn lasting from September to November/December which is a golden season for traveling.Recommended Scenic Spots:
Baiyun Mountain, Canton Tower, Baishuizhai Scenic Spot, Chimelong Tourist Holiday Resort, Chen Clan Temple and Shameen.
武汉 –恩施
Wuhan – Enshi 单程最低:150¥
One-way Ticket (Min.): 150 RMB

恩施

是上古巴文化发源地,文化优势得天独厚。佛、道、儒、巫文化共同生存,各种文化交融发展,留下了大量的文化遗址。
由于地形复杂,海拔高差悬殊,恩施州平均海拔1000米左右,最高三千多米,最低六十多米,民间素有
"低山称谷、高山围炉"
、"十里不同天,百里不同俗"的谚语。
Reasons for Recommendation
Enshi is the birthplace of Ba culture, featuring richly-endowed cultural advantages.  It encourages inclusive development of various cultures, such as Buddhism, Taoism, Confucianism and witchery culture, remaining numerous ancient cultural relics.
Considering complicated terrain and great elevation differences: an average elevation of 1,000m, highest elevation of 3,000m and lowest elevation of 60m, Enshi has a folk proverb saying, "high temperature in low mountain just like a valley while low temperature in high mountain where the furnace is required for heating", and "different weathers and customs in two places which even keep not distant from each other".Recommended Scenic Spots
Suobuya Stone Forest, Pingbaying Ecological Tourist Area and Lichuan Tenglong Cave.
                           看着这么多让人心动的特价机票各位热爱旅行的小哥哥小姐姐们
是不是已经迫不及待的准备
在某个周末避开拥挤的大部队
 背上行囊就出发呢!
                                             不久前,国家发改委颁布文件做调                                                       在今年9月底前

                                                       大家从武汉出发去玩儿                                                       又可以省下一大笔门票费用咯!

See how cheap tickets are!Dear travel buddies, you can't possibly wait to pack your bag and set out for a weekend, escaping far from the crowded city. And here's more good news! Apart from discounted flight tickets, favorable ticket prices for a number of scenic spots are waiting for you!Discounted Ticket Prices for Domestic Scenic Spots
In the past, the ticket prices of some domestic attractions were pretty high. This gave rise to extensive complaints, and finally drew attention of the competent national authorities.Not long ago, the National Development and Reform Commission issued an executive order to lower the ticket prices.

By the end of September, batches of 5A and 4A national scenic spots have reduced their ticket prices.

You will save a large sum of ticket cost for scenic spots when traveling in Wuhan and other cities.
武汉黄鹤楼
Yellow Crane Tower, Wuhan 单人票:80元 降至 70元
Ticket: 70 yuan (80 yuan previously)武汉地标Landmark of Wuhan

"天下江山第一楼"
"The Most Wonderful Tower in China"

登楼远眺武汉三镇风光尽收眼底
Climbing to the tower top, you may have a panoramic view of Wuhan.
扬州瘦西湖
扬州瘦西湖
Slender West Lake, Yangzhou 旺季:150元 降至 100元
Ticket in Peak Season: 100 yuan (150 yuan previously)
"园林之盛,甲于天下"


"Yangzhou Tops the List in Terms of Classical Gardens."

沿湖24景、水上园林
Along the lake stand 24 landscapes and garden in the water,

风姿清秀婉丽
Graceful and beautiful.
苏州吴中区沐春园
Muchun Garden, Wuzhong District, Suzhou
单人票:55元 降至 0元
Ticket: free (55 yuan previously)园博苏州园升级版
Upgraded Suzhou Park as Exhibited in Garden Expo空中栈桥、小筑春深、浩渺烟波 
Overhead trestle bridge, Xiaozhu Chunshen and Haomiao Yanbo (attractions in the Park)

品味历史文化,亲近太湖水
Here, you may experience the profound history and culture and beauty of Taihu Lake.
苏州皂河古镇
Zaohe Ancient Town, Suzhou
单人票:70元 降至 60元
Ticket: 60 yuan (70 yuan previously)
曾经的宿迁四大名镇之一依湖傍水靠河,景色怡人码头文化遗存
As one of the top four ancient towns in Suqian,
Zaohe Town nestles near the water and embraces beautiful scenery.
There, you may also visit wharf cultural remains.
山东三孔景区
Sankong (Kong Family Mansion, Temple of Confucius and Cemetery of Confucius) Scenic Spot, Shandong
联票:150元 降至 140元
Ticket Package: 140 RMB (previously 150 RMB)第一座祭祀孔子的庙宇中国现存最大的四大古建筑群之一以皇宫规格建造.
The First Temple for worship of Confucius. One of Existing Top Four Ancient Architectural Complexes in China. Structural Layout Consistent with That for Imperial Palace.

湖南石门夹山国家森林公园
Jiashan National Forest Park, Shimen, Hunan 单人票价:80元 降至 60元
Ticket: 60 RMB (previously 80 RMB)
                                           誉满东亚的茶禅祖庭全国森林公园示范园
森林覆盖率90%以上的森林氧吧
                                         好了,各位小可爱们小乐就帮你们到这里了
夏末初秋
切莫辜负大好时光
一起出去浪吧!
Dear friends, that's all the information we have for you. It is just the end of Summer just turning into Autumn, it's a good time to go traveling.
Let's go!