The logo of 2016 G20 Summit in China's Hangzhou, which was born in an abandoned cement plant, has attracted quite a lot of attention worldwide.

Really? The flower of spiritual civilization can bloom on the ruins? The answer is "Yes". Wuhan, the capital city of central China's Hubei Province, has set an good example.
Example One: Wuhan Expo Garden
Former: Jinkou Landfill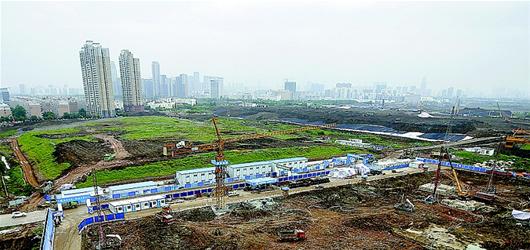 In 2012, the Wuhan municipal government decided to remove Jinkou Landfill and build the main area for the Garden Expo on the site of the former landfill.
In its 16 years of operation, Jinkou Landfill managed to accumulate over five million cubic meters of household garbage. To successfully detoxify and eliminate that much waste in just three years is quite impressive.
To ensure that the detoxification process was carried out safely and efficiently, special aerobiotic processes and sealing techniques were used under the guidance of academicians of the Chinese Academy of Sciences and relevant waste disposal experts. Using the landfill for greening, landscaping, gardening, and ecological restoration and conservation turned out to be surprisingly ingenious.
For chemically-unstable areas, aerobiotic processes were used. These areas were filled with air produced by high-powered blowers; this helped to facilitate degradation. In the presence of pure oxygen, toxic chemicals such as methane are no longer a problem. As the garbage degrades, it produces only dioxide, which can be easily pumped out. In the initial stages, the air collected from the pipes contained hydrogen sulfide, ammonia, methanethiol, and other acrid chemicals which were deodorized before they could be pumped out.
In the chemically-stable areas, sealing techniques were used. This process involved wrapping up garbage in much the same way that one would wrap a dumpling. The four layers which surrounded the piles of garbage were associated with different processes, such as gas ventilation, waterproofing, drainage, and vegetation. This process involved geotextiles, isolating film, and vegetation engineering. Above ground, we see green grass and trees, but below the surface, methane produced by buried trash is being collected, filtered, desulfurized, and hot-air oxidized or burnt.
Example Two: The Culture Creative Industrial Park of Wuhan "The River City No.1"
Former: Wuhan Light Vehicle Factory
The Culture Creative Industrial Park of Wuhan "The River City No.1". The industrial Park was the former Light vehicle manufacturer of Wuhan. It was the factory that the first walking tractor of China was produced at 1957.
Maintaining history and memories while adding into modern fashion and culture are the main aim during reconstruction. The River City No.1 project, hand in hand with cultural companies had created new cultural projects, namely, incubating microfilms, constructing creative centers, and building cultural projects, maing the cultrual creative industrial park into a fashion stage.
The Galloping Horse Cinema in the park embraces director studio and film studion at the same time, breaking the fromer stereotype. It provides opportunities for the public to know about and close contact with films and film culture, making seeing a movie more intresting and charming.
In terms of tradition, the park displays a large batch of national intangible art and culture; in terms of modern, the Asia's largest 3D exhibition with 52 new works is opening here.
Example Three: Hanyang Cultural and Creative Industry Park
Former: 824 factory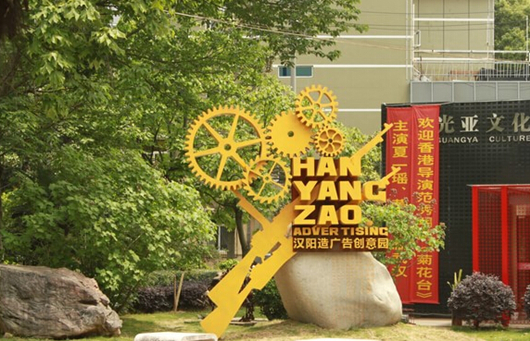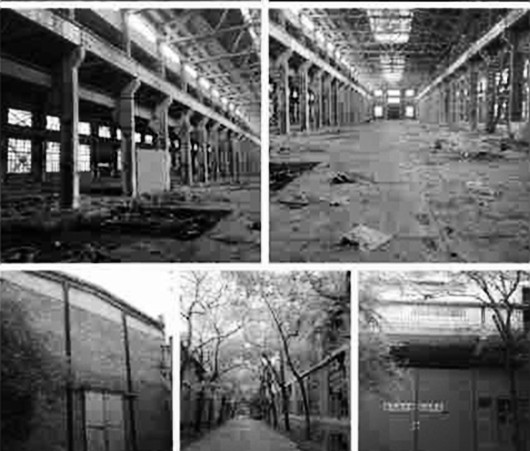 The Hanyang Cultural and Creative Industry Park, located at No.1, Guibei Road, is the first project of its scale to be approved by the district government. The project covers a total area of about 6 hectares.
On the 17th of October 2009, Hanyang district government together with Shanghai Zhisheng Industry Group Co., Ltd, joined forces to convert the original factory space into the new "Hanyang-made" industrial Park.
Hanyang Cultural and Creative Industry Park is the birthplace of China's modern industry. Hanyang Ironworks and Hanyang Arsenal, founded by Zhang Zhidong-the famous Qing Dynasty official, are renowned the world over.
Now, efforts have been made to combine the concept of modern fashion with the old factory buildings to stimulate new creativity. Many companies have registered here, including advertising firms, architectural designers, creative animation and photography studios, entertainment bars, and hostels.
If you wander through the park, you can enjoy its modern sculptures and graffiti art and take in the views of the interesting fusion of modern and old architecture. In fact the place feels more like an art gallery than an industrial park.
Related: Hanyang Zao
Example Four: Tanhualin Historic Street Block
Former: over 50 historic buildings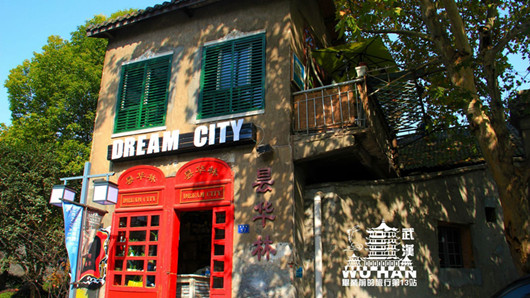 Today's Tanhualin Street runs from Zhongshan Road in the east to Desheng Bridge in the west; the total length is 1,200 meters. It is an old street with a history that dates all the way back to 1371, back to the time during the Ming Dynasty when the city of Wuchang expanded its territory. Since that time, the street has witnessed the rise and fall of Western influence. In fact, it was a focal point during the early stages of the 1911 Revolution.
Various architectural styles stand next to each other on Tanhualin; it is a place where Western culture and Chinese culture mix.
Over 50 sites have buildings with histories of more than 100 years. These historic structures include old churches, hospitals, schools, dwellings, and city walls. The area is home to the Boone Memorial School (predecessor to Central China Normal University), an observatory, the London Miaaion Hospital (built in 1895), Shi Ying's former residence, the former residence of Qian Jibo (father of Qian Zhongshu), the site of the former Swedish Consulate, and many other interesting buildings.
Today, Tanhualin sits in serenity. Along the street, numerous coffee shops keep their doors open, and through those doors, you can see customers typing at their laptops or chatting amiably. There are also many specialty shops that feature distinctive decorations, like the flower cake shops or innovative hot-and-dry noodles restaurants. Put together, these various shops have created a tranquil and unique atmosphere.
Related:Tanhualin-chronicle of Wuhan's modern history
Example Five: Huayuandao
Former: Auto repair factory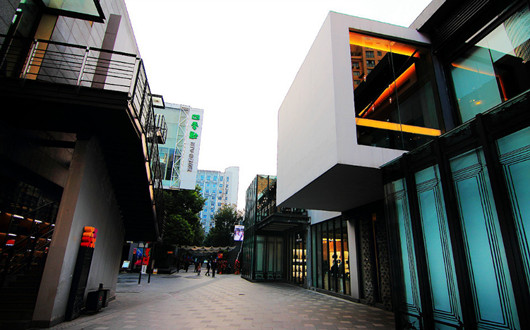 The Huayuandao(花园道) lies between the bustling Hankou Finance Street and the Wangjiadun CBD buildings. Originally, Huayuandao was known as No. 1 Xibeihu Road; it runs through the area where the Zhongnan Auto Repair Plant was located.
The auto repair plant was built in 1927 and the whole plant was removed and relocated to the outskirts of the city in 2001. Eight solitary factory buildings were left. After the area was renovated by the famous Japanese architectural designer, Takashi Ito, the industrial site was transformed into a new fashion landmark in Wuhan.
The aged red bricks and tiles of the modern Huayuandao are still dimly recognizable, revealing the historical heritage of the original buildings. Only the simple, solid steel beams inside the old buildings mark modern efforts to renew the buildings.
In the peaceful Huayuandao, you can buy clothing created by local fashion designers or dine with your beloved in a private and elegant restaurant. If you take a casual look around, you might see drooping bamboo through the window panes of the restaurant, just like you would in any Suzhou garden. In this area, you can also find the most beautiful Starbucks in Asia. There, you can choose to drink your latte alone on the balcony or sing out your deepest desires with your friends at a KTV. The traditions of Wuhan meld seamlessly with modern comforts there.
Related: Wuhan Huayuandao
Example Six: Optical Valley Creative Industrial Park
Former: The abandoned park of state-owned enterprises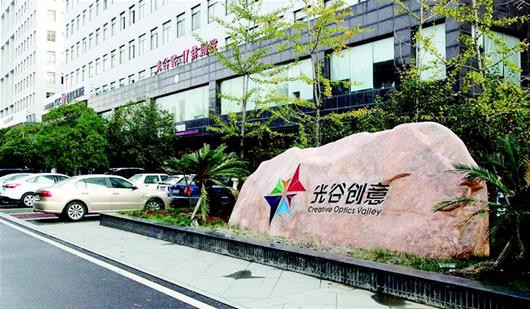 The project is located in the East Lake High-Tech Development Zone of Wuhan, an internationally recognized knowledge and innovation center in the field of optoelectronics.
May 2012, East Lake High-tech Zone was approved as "Wuhan East Lake national demonstration base for the fusion of cultural and technological industries". More than 630 cultural creative enterprises have settled here so far, bringing RMB 45 billion yuan of total revenue from the cultural creative industry
in 2012, up 34 percent than the previous year. The current nearly 200 animation and game enterprises in the high-tech zone have released a total of nine cartoons in major television stations, including four excellent ones broadcast on CCTV; more than 30 computer games have been brought online including six large-scale web games and over 20 mobile games. A number of enterprises including Jiang Toon Animation Co., Ltd., Wuhan Yindu Cultural Media Co., Ltd., Wuhan Super Gamer Network Technology Co., Ltd., and Wuhan Bo Runtoon Digital Technology Co., Ltd. as well as a good many outstanding works such as "Jianghu and his Family", "Wood Spirit Baby" and "The Year of the Rabbit" became well-known.
Currently, the floor area of office buildings for the creative industry in Optics Valley has added up to approximately 800,000 square meters. As specialty park areas including the Creative Industry Base, the Optical Valley Software Park, Zuoling New City, East China Normal University Science and Technology Park, and Chutian Media Industry Park have been formed, the high-tech zone starts to show industrial agglomeration effect.
Example Seven: Chutian 181 Cultural and Creative Industrial Park
Former: Printing factory of Hubei Chutian Daily Media Group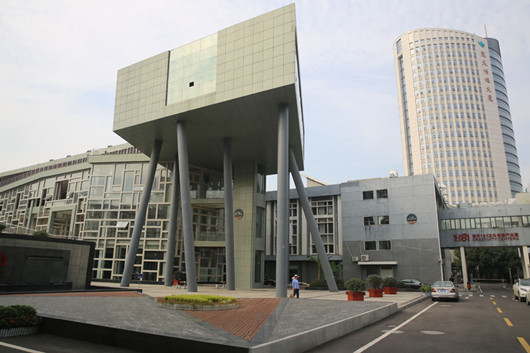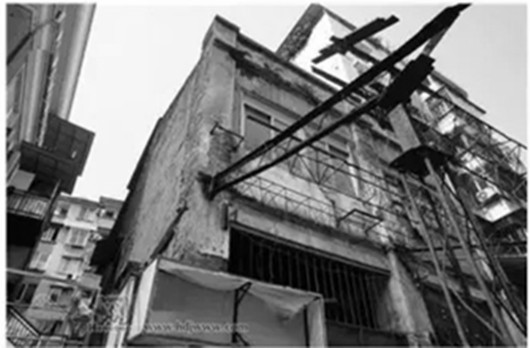 Chutian 181 Cultural and Creative Industrial Park is located at No.181, Donghu Road of Wuhan. It is the former printing factory of Hubei Chutian Daily Media Group Printing Company. Occupying about 40,000 square meters, the park links Chutian Media Buiding in the east, Hubei Provincial Art Museum in the southwest and opposite to Hubei Provincial Museum. surrounded by many Cultural enterprises and units, the park is known as the "Cutural Valley".
It is China's first cultural and creative industrial park featuring modern media and is expected to become the new highland of the development of cultural and creative industry in China.
Example Eight: 403 Art Center
Fomer: No. 403 double-deck factory of Wuhan Boiler Company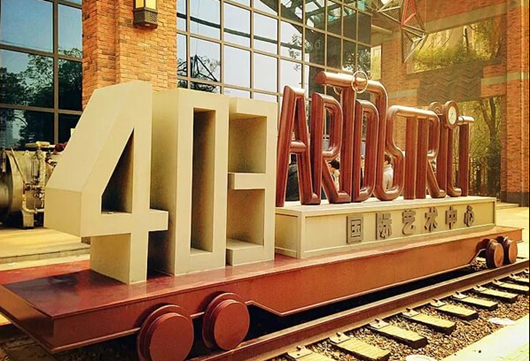 Located in Wuchang Center, the 403 Art Center is transformed from the industrial site of former No. 403 double-deck factory of Wuhan Boiler Company.
Now, it is an artistic center of vanguard that attaches great importance to innovation and originality.
The 403 international Art Center provides art performances such as drama, dance, music and circus, public activities such as painting, sculpture, installation art and new media interaction, professional training such as master class of transboundary entertainment, summer camp of designing, photography workshop, etc., as well as interactive activities like art forum, literature lecture, café academy, tourist club, creative market, parent-child art workshop, etc.
Besides, the 403 international Art Center also provides high-end artistic derivative products, creative commodities, etc.
Example Nine: Wuhan Tiandi
Former: concession area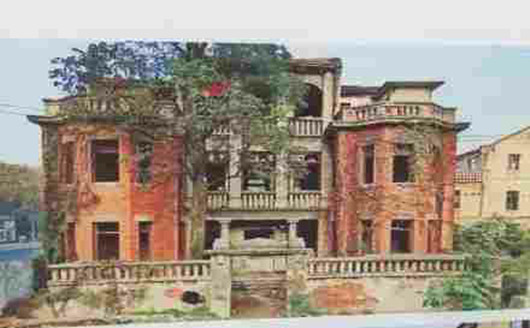 Originally a concession area full of aging red brick houses, Wuhan Tiandi is now an international leisure, culture, and entertainment center.
Wuhan Tiandi sits next to the Yangtze River on the east, facing the picturesque Hankou Riverside Park and overlooking Wuhan Yangtze River No. 2 Bridge.
Nine historic buildings in the central area were preserved after renovation and repairs. New designs give the traditional architecture a different look. Ancient buildings have been revitalized, and sit comfortably alongside the new.
Dozens of restaurants, bars, and cinemas are open in the area. Outdoor art sculptures make strolling leisurely through the street a pleasure. If you feel tired, you can sit on a wooden bench, sipping a cup of coffee while enjoying the surrounding scenery.